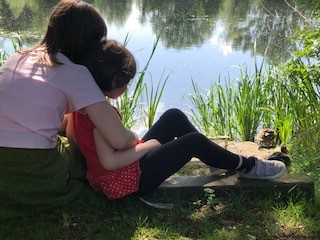 About Me
Having spent the majority of my life serving in the armed forces and emergency services, I have personally experienced and seen my colleagues deal with all sorts of problems. This has inspired me to take my curiosity of how the mind works into using this passion to help fellow strugglers inside and outside of the services.
I spent a long time researching different disciplines and courses and after reading "Grow" and "Cognitive Hypnotherapy" by Trevor Silvester, I fell in love with Cognitive hypnotherapy. An evidence based therapy (Therapy That Works! – QCHPA Evidence-Based Therapists) which takes from a variety of different therapeutic influences including the most effective elements of Cognitive Behavioural Therapy (CBT), Positive Psychology, Gestalt, Traditional Hypnotherapy, Emotional Freedom Technique (EFT) and Neuro-linguistic Programming (NLP). The flexibility of Cognitive Hypnotherapy allows me to deal with a huge variety of problems from anxiety  to zoophobia
I love the idea that Cognitive Hypnotherapy doesn't rely on one size fits all scripts and treats the clients unique behaviour and not the person. This allows the therapist to give the client the tools they require to help themselves.
I studied Cognitive Hypnotherapy under Trevor Silvester (the founder of cognitive hypnotherapy) with the Quest Institute at Regents University London. Graduating with a Diploma in Cog Hyp, HPD and NLP practitioner qualification. I partake in regular continuous personal development in order to give the client the most up to date service available to them.  
 I am registered with the National Council of Hypnotherapists and Quest Cognitive Hypnotherapist Practitioners Association, fully insured and GDPR compliant 
The NCH is the UK's leading not-for-profit Hypnotherapy Professional Association.  All practising members are fully insured and trained to the highest standards, so you can choose a Hypnotherapist with confidence.
QCHPA  membership ensures you that you are working with a therapist who has been trained to the highest standard who has a proven record of meaningful research behind them.
I operate from a purpose built therapy studio in Wilstead Bedfordshire (The Happy Body Project | Wellness Centre and Support for all your Needs). Working in partnership with other experts we offer a variety of medical, alternative and holistic therapies tailored specifically to your needs.
I also work from the The Bedford Consulting rooms on Goldington Road in  Bedford.
If you'd rather work remotely, we can arrange online sessions through Google meet.
.
Have a Question? Want More Info?